"

STOP Climbing a Ladder to Hang Signs…get this Awesome Sign Stapler instead!" 
In Stock and Ready to ship FAST – Sign Stapler – Cyber Week 2023 SALE  is happening NOW!
 Sign Stapler makes Putting Up SIGNS Quick, Easy, and FUN!
Tired of losing signs or climbing a ladder to put them up out of reach. There is a better way. Sign Stapler was invented to help you staple signs high up on poles FAST. It offers an alternative to H-Wires, nails, or wood-stakes.
In 2005, Sign Stapler was invented by an ex-engineer and real estate investor, Alex Galitsky, after another sign hanger quit. Not only does this tool made hanging signs quick, easy, and fun, but it also SAVES MONEY because staples cost much less than nails, H-Wire, or wood stakes.
No More climbing a ladder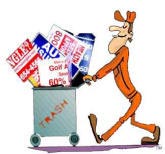 Keeping people from tearing down your signs has always been a challenge. It seems that as soon as you get your yard or bandit signs up, someone comes around and takes them right down. That cost money and you can miss out on opportunities.
Who would remove my signs?
Sometimes it's competition, sometimes it's city officials, sometimes it's opposing politicians, sometimes it's people who think the back of your sign would make good material for their garage-sale sign. In all cases if you make it harder for your sign to be removed the longer it will stick around.
Just a little higher, still in view, and out of reach is BETTER!
Signs placed at ground level with H-Wire Stands don't have a chance and get pulled like weeds. If you want your signs to stay up longer put it up quickly and easily with Sign Stapler.
Higher and out of reach is better, but you don't want to be silly and staple the sign too high up where no one can read it or would have to break their neck to see it. Just a little bit higher out of reach will do the trick.
Say Hello to Your New Best Friend, Sign Stapler!

EASIER and FASTER than using nails.

SAFER than climbing a ladder.

Get Signs HIGHER than competition.

Ability to remove signs (for weekend advertisers)

SAVES MONEY $$$ (staples costs less than a penny per sign)

Measuring a whopping 4′ long,  this Sign Stapler can put up signs over 10′ high in the matter of seconds, yet it's small enough to fit in the trunk of your car. Easy take in and out and carry. Light weight and SOLID durable design.
Yes, I did say you can get your sign up in seconds…BAM! BAM! BAM!…Done! This means you can spend more time doing deals or with family.

Sometimes you want to take signs down if you only need signs up for a weekend when doing a special promotion, or open house. Sign Stapler makes it super easy to do. The back of the handle has a built in sign removal tool.
"My signs stay up for folks to view for weeks on end"
"Hello Alex, This is Rick Sanford from A Blast Properties in Atlanta. I just wanted to call and say thank you for sending me the Sign Stapler. I used to put up signs on wooden stakes and they wouldn't stay up very long. With the Sign Stapler I am getting my marketing out, and my signs stay up for folks to view for weeks on end. So, I think your product rocks, and if anyone is looking to do some inexpensive marketing, Sign Stapler is definitely a way to go. Let everybody know that."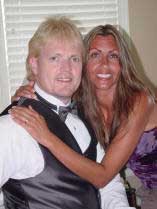 Rick Sanford – A Blast Properties – Atlanta, GA
Frequently Asked Questions
Staples vs. Nails?
Staples are much cheaper, and way faster. When signs are taken down, both staples and nails most of the time stay stuck in the pole. The only difference, the nail, especially one with a big cap will rip the sign, so you can't use it again. Staples will make a small rip which is barely noticeable and you can reuse the sign again. Also, nails are more dangerous for the lineman who need to climb those poles and cause more damage to the pole.
Will stapled signs withstand strong winds and rain?
The stapled sign is very secure with staples and rain doesn't bother it. Plus the added benefit of staples is that they are small enough not to abstract the message. In addition when there is strong wind, there is less chance of sign folding since there is a larger surface 10 anchoring points rather than 2.
How often should the staples be reloaded?
If you put 4-5 staples per sign, you can put up 30-40 signs in one shot before needing  to reload, as opposed to using nails which you would need to carry with you and reload after every single time. This saves significant amount of time when putting out signs.
What Do Gurus Say about Sign Stapler?
Than Merrill and Paul Esajian, stars of TV Show "Flip This House", bought 7 Sign Staplers for his office in Connecticut and 2 more for their office in California. By the way, we have their templates loaded in our design studio, so all you have to do is change your number and you can order some signs here too Fortune Builder Sign Templates

Lex Levinrad, recommends the Sign Stapler to all of his students at The Distressed Real Estate Boot Camp!

Jeff Adams, recommends Sign Stapler to his students, so that they can spend less time putting up signs, and more time working on deals.

Dave Lindahl, teaches his students that signs are one of the cheapest and most effective ways to advertise. When he saw this tool he got very excited and wanted to share this invention with his students as well.

John Alexander, inventor of Inverse Purchase Wealth System, recommends it to all his students who joined his mentoring program.

Robyn Thompson, said I should patent it and make it available to other Real Estate Investors. I took her advice.

John Mac Neil, the creator of the "Yellow Letter Marketing" loved the tool so much, he has recorded a video testimonial for me.
What's the Investment?
I've have been selling Sign Stapler successfully since 2005 and our customers absolutely love it and so will you. Many have admitted that they would have paid way more and wish they knew about it sooner because it made their sign advertising so quick, easy, and fun. We are exited that you found us and have a special price for you today. To find out today's special, just click the button below.

After I Order Now Soon will I get it?
The Sign Stapler will be shipped immediately. We ship via USPS Priority Mail using ePostCalc.com label printing service. In most cases, you will receive your sign stapler within 2-3 business days. So, all you need is some SIGNS.
"Hey! This thing rocks and was shipped lightning-fast. Thank you!"
Xenothon Stelnicki – Gainesville, FL
BONUS #1
By Purchasing the sign stapler you will be eligible to receive a FREE e-Course titled "Dozen of the Most Costly Mistakes Real Estate Investors Make, and How To Avoid Them".
BONUS #2
Do you know how to protect your privacy when advertising? When you order, you'll get a special report titled "How To Protect Your Privacy When Advertising" will help you advertise securely and keep your private information private.
Let's make it a RISK-FREE decision!
Successful people are decisive people, and successful people take action. Investing in this tool now will be a wise investment in your business, and I guarantee it in writing.
100% Risk-Free, Love It Or Leave It Guarantee!

I am so sure that you will love your new Sign Stapler, I am willing to offer you an unconditional money back guarantee, and put it in writing.
If you are not completely satisfied with your purchase for whatever reason, simply send it back within 30 days and you will get a refund of the purchase price.

As you can see, I have taken the risk away, which makes it a no-brainer decision. The sooner you get it the sooner YOU can be excited about putting up signs and growing your business.
It Cut My Time in 1/2
"…The Sign Stapler is Awesome. It cut my time in half! It used to take me about 3 hours to put up 50 signs, and we just put out 50 in an hour and a half…" 
Dennis Mitchel
Affordable Insurance
Katy, TX